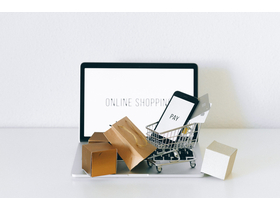 How can conversion rates be increased with alternative methods?
Shopping cart abandonment is a serious problem for all e-commerce market participants, but by offering alternative payment methods that meet the needs of customers, we can significantly reduce the number of abandoned purchases.
The increase of alternative pricing methods
Due to the growth of e-commerce traffic, various alternative online payment methods are becoming more popular, in these cases, the customers are not using the card issuers known worldwide. There are many other options to choose from: these include BNPL (buy now, pay later) solutions, bank transfers, virtual wallets, direct debits, and various cryptocurrencies to name a few among them.
Nowadays, customers expect e-commerce companies to offer them their preferred payment solutions: according to the Baymard Institute, 7 percent of webshop visitors would rather not buy items in their cart if they can't find the payment method they prefer. The obvious solution to the problem would seem to be for merchants to provide all solutions to their customers, but this is clearly not possible as there are currently hundreds of alternative payment methods worldwide, and the average customer uses only a few. In addition, preferred methods vary not only from country to country but also from age group to age group: younger members, for example, prefer e-wallets, while older ones prefer bank transfers or credit card payments.
Ideally, webshop operators would know which payment solutions their potential customers prefer and allow them to be used to make purchases. The use of the plural is no coincidence: as the ACI Worldwide survey shows, if merchants offer not only the payment method most favored by customers but also the three most popular solutions, they can increase their conversion rate by about 30%.
The most popular alternative payment methods
BNPL solutions
The "Buy now, pay later!" solutions, i.e. interest and management fee-free installment payment options, have been popular for years, and demand for them has increased dramatically with the outbreak of the Covid-19 epidemic. These installment solutions are particularly convenient for the customers, and working with BPNL providers can also be effective for e-commerce companies.
In addition, the BNPL method eliminates the risk of funding, as delayed or installment payments are funded by the service provider, so these purchases work the same way as simple card payments, and merchants receive their money within the usual card settlement time.
In Europe, Klarna is the best-known BNPL provider, and it is worth mentioning the services offered by Affirm; and thanks to the popularity of the method, both PayPal and Amazon have already made this payment solution available to their customers.
E-wallets
Digital wallets are technology solutions that shoppers can use as a debit card when making their online purchases - this category includes Google Pay, Amazon Pay, Apple Pay, or PayPal.
Using Google Pay with debit cards is free, but credit cards charge a 2.9 percent handling fee; this tool is especially useful for e-commerce companies that belong to Google's trading system and pay special attention to security considerations. Apple Pay is also a highly secure, instant payment method using NFC technology; and Amazon Pay allows users to pay for products purchased in the webshop directly from their Amazon account. With all three alternative payment methods, customers can make a convenient purchase without leaving their preferred system, which also helps increase the conversion rate.
Regional solutions
As the payment methods preferred by customers vary from country to country, it is vital that e-commerce companies know exactly the preferences specific to each region. In Germany, for example, more and more people are using Girocard's online payment system, which made more than 5.5 billion purchases last year, and in the Netherlands, P2P, iDeal, which allows transactions between two users, has become widespread.
Simplify the payment process
Increasing the conversion rate, in addition to offering the right payment methods, also makes it as easy as possible for shoppers to pay for items in their cart: According to a Baymard Institute survey mentioned earlier, 18 percent of shoppers tend to abandon a purchase if they find the payment process too complicated or time-consuming.
E-commerce market players, therefore, need to pay close attention to ensuring that their webshops run smoothly on both computers and mobile phones to provide secure payment methods for their customers. It is also important that visitors do not have to register for purchase and can pay for the products placed in their cart with as little information as possible within a single page.