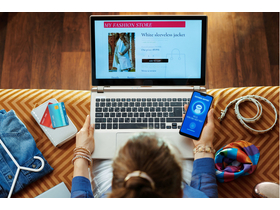 How can you use popups on your website?
Popups are great promotional tools, that you can use to reach your visitors, readers and increase conversions in your webshop.
Popups could double or triple the subscription rate on a website - if that is the goal. You can also stop cart abandonments. Popups can be used to show important information too: for example how many people have watched already a searched product by the visitor on your webshop. Pop-ups, more specifically modal windows, play a significant role in online communication and commerce. We have gathered some basic information about their use.
The role of popups
The popup's function on a website is to show a specific message on a website, in a specific space and time, with a specific goal. In the case of webshops, this goal is to support the purchase process with a CTA. In the case of news pages and information pages, the goal can be to subscribe new visitors. Popups are a promotional tool, that can be used to promote your products, activities, brand, and services. On the popups, you can show short, few-word messages or messages with a few sentences. You can also offer your support to your visitors, on a blog post or news page you can offer other pages that could be interesting for the visitor, on a webshop you can show other products that could be interesting.
How can a popup be used?
You can set a popup for almost every phase of browsing the website: entering, scrolling, exiting. For example, a pop-up message can be placed in a webshop to draw attention to a new product or promotion. A more sophisticated form is when the message doesn't pop up for the visitor immediately after entering, just after a certain amount of time, for example, 30 seconds, to not be distracting.
A scrolling popup appears when a visitor moves down a page halfway through. In the case of a webshop, this type of message may be suitable for recommending a related product or additional product. A message that pops up when there is an intention to quit or abandon the cart is a great way to keep the visitor on the site and get a chance to do what's business-relevant, important, and rewarding for you, i.e. make a purchase. You can draw attention to the advantages of the product added to the cart, recommend a similar product, show that the visitor only needs to add X amount to the cart for free delivery, you can recommend a delivery or payment method, plus service, etc. The most important goal is always conversion.
Which tools can you use to set popup messages on a website?
ConvKit is one of the best and most user-friendly, widget-based apps, that helps you to deliver a wide variety of content to your target audience, from simple messages to fine-tuned notification messages.
ConvKit has English-speaking support. If you have outstanding, important, up-to-date information that you want to share with your customers and visitors, for example opening hours, introducing a new product or brand, stock sweeping, you can promote them as soon as possible to your customers, subscribers, and potential customers.
In ConvKit, you can access a mini admin management structure. You can easily set the text, picture, and targeting rules of the popups in a few clicks. You can even set to show the widgets to visitors coming from a specific URL, or only show the widgets on specific pages of your website.
You can target new, returning, and specific visitors.
You can easily measure the success of your campaigns thanks to the detailed analytics in your account.
Among ConvKit users, the product popularity index widget, that monitors the number of loads of a specific product page for a particular product, you can set the min number of loads, when the widget should popup and show, how many visitors have seen the product already (working on that famous FOMO). This number of views is constantly updated on the popup, in real-time.
The cart abandonment widget is also popular, which can turn back the visitors to make sure that they finish the purchase process.
Countdowns that support promotions are also popular, for example, if you want to use a time limit in your web store, you can set up a countdown banner that shows customers how long your offer is still valid.
There is no need for special IT knowledge or developers to set up and manage ConvKit.
What makes a great popup message?
First, you need to get to know your target audience thoroughly: how much time they spend with you, what pages they look at, what they buy, how old they are, and so on. What services or products are they looking for, what payment methods do they use, what is the average cart value, etc.
To communicate according to the needs of your visitors or customers, set specific goals and formulate messages along with those goals. The style of your messages should be consistent with the way you communicate with your audience. Be eye-catching, yet concise and to the point.
The popup window should match the design of your page and, if possible, support the display of the message with images or graphics.
Place a call-to-action button in the message.
A good popup message is like a good post text on social media pages: whatever catches your eye, what makes you curious, what makes you click.