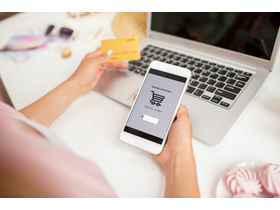 Popup as a lifesaver: this is how you can bring back the leaving visitors
With the help of a popup you can navigate your visitors exactly where you want them to be on your website. Because of this, smart popups help you even if the visitor wants to leave - without any conversion. Let's take a look at some examples and tricks!
It is recommended to show the popup for the leaving visitors based on their location and action on your site. So be at the right place at the right time!
Casual visitors
To visitors that are normally just looking around, it might be useful to show a popup that offers something special, that keeps them on the site. A good example of that is to show products that are relevant to the ones that they are looking at. Another good shot is to gain their attention on a popup to your available promotions and special offers.
Guide them forward!
A user has viewed a few pages but is intending to leave? In this case, navigate them with a popup to a popular part of your website, that will channel back the visitor with relevant information - and guide them forward with a smart popup.
Visitors on the product page
If the user is visiting a product page and wants to leave, it is useful to show a popup. It could also work to show cheaper but similar products on the exit popup.
Cart Abandonment
If the visitor wants to leave the cart during the checkout process, you might want to promote them a better offer. On the popup, have a clear message with big letters stating that if they finish the purchase now, they will get some discounts. The question might be raised: is it with it to offer a discount just to keep the visitor? If the visitors want to abandon the cart, you have two options. You can reach them again in an ad or you will lose them. Naturally, no one wants to second option. In the first case - reaching them with an ad - it is not guaranteed either, that the purchase will be finished, especially if they do not get an extra discount. Not to mention that you need to pay more for ads. In the end, you will be more behind compared to offering a discount, to begin with, when they are still on your site.