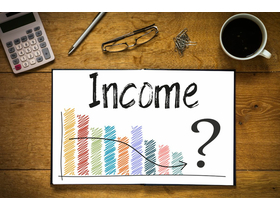 Which methods can you use to increase sales when you cannot use price reductions?
Price reductions are obviously part of a good pricing strategy, but there are some times when they cannot be used. Not to mention that these reductions often have negative effects. Which other methods can you use to increase sales? We have gathered some examples.
Instead of price, profits should be at the attention
In most cases increasing the profit should be the goal instead of increasing the prices. There are different ways to do so.
Increase the number of customers
The main goal of this strategy is to gather more customers into your shop, who will have the same cart value but leave more money altogether in your business. When increasing traffic, the profit will increase too. To have more customers, online marketing and webergonomy are key factors. Good SEO settings for your website are also essential.
Increase the cart value
In this case, the goal is to make the customers spend more when purchasing. There are many great methods to increase cart value - and with ConvKit, you can achieve them easily.
The most popular methods:
Bundles

Cross-sell

Upsell

Free delivery above a specific cart value

Loyalty programs, point collecting
Click here and check out these methods in more detail!
Increase the frequency of transactions by customers
In this case, the goal is not to make the customer buy more products in one purchase, but to visit you more frequently. The ones who visited your website every month, should come back every week and purchase your products, which results in a profit increase. The more often they visit, the more you earn. To do this, it is important to maintain the interest of your customers: pay special attention to newsletter campaigns and the management of your social media channels.
Conversion booster solutions
A 1% change in conversion has a bigger effect on profits than the same change in the number of target reaches. For this reason, it is essential to check the opportunities to have a better conversion rate. Using ConvKit's smart popups, it is easy to reach your conversion target. There are many popup types available, from gamified to counter popups, so you can create the perfect conversion booster campaign. Obviously, you can combine the methods mentioned above, it is a matter of time and resources.
What about a price increase?
Nowadays, because of the current economic situation, increasing prices is a very relevant question. The decision about the amount of the increase and the proper strategy is not an easy one. Don't be afraid, PriceKit has your back! It helps you to make decisions about pricing, and it is easily connectable with ConvKit. You can channel all the pricing data to your ConvKit account and show them on your popups
Check out the conversion booster features of ConvKit and try it for free for 30 days!