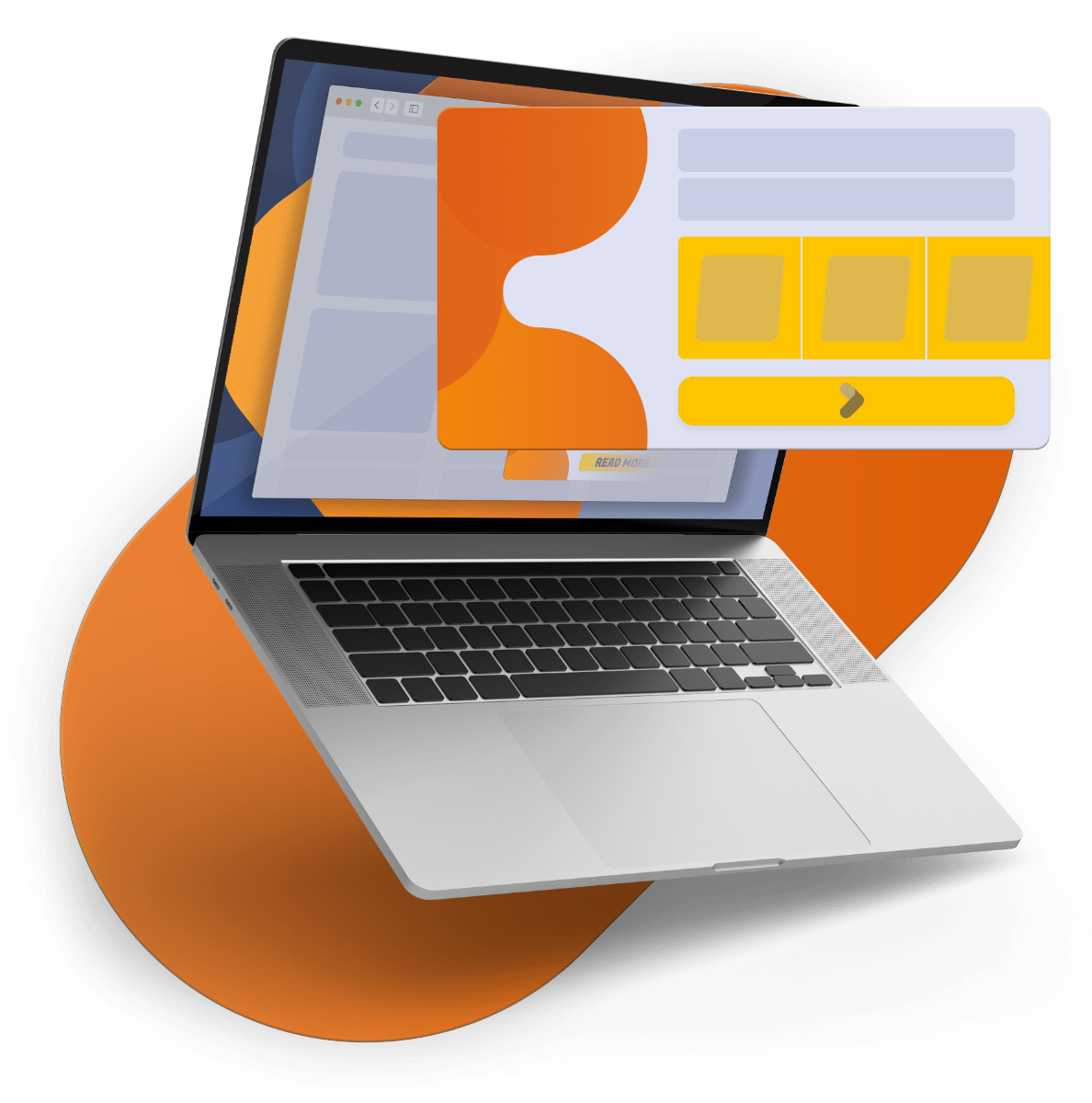 MORE ABOUT THE FEATURES OF CONVKIT
In ConvKit you'll find everything you need to set up a really successful, eye-catching campaign and widget along with solutions to monitor your results.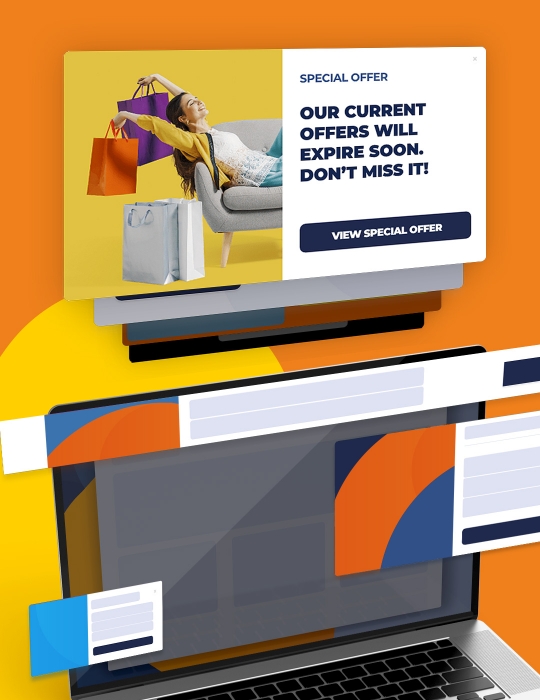 Stunning popups to solve all your needs
ConvKit offers unique popups for various conversion goals. Choose from our ready-to-use popups, modify them as you like, or reuse your old popups.
Increase your sales
Display your marketing offers effectively to increase your sales and revenue.
Collect subscribers
Use our various forms to increase the number of your subscribers dramatically. Integrate with your favorite email marketing service, and ConvKit pushes your subscribers in real-time.
Generate more leads
With the help of our forms, it is easy to transform a visitor into a sales lead.
Collect feedbacks
Information is above everything. ConvKit's rating and feedback popups make collecting your customers' opinions about your brand or services easy.
Increase your conversion with the power of FOMO
Fear of Missing Out. Don't let your visitors miss your best deals or most popular products. Show them how popular a product is or how long a discount is available.
Reduce cart abandonment
Capture your customers' attention before they leave your shop with unique offers to reduce your cart abandonment rate and increase your sales
Increase customer loyalty playfully
Use our gamified popups to promote and draw coupons. Our loot box and draw widgets offer you great versatility.
Promote your content
ConvKit offers a simple way to promote your downloadable documents or video content. Even you can use a subscription form to give access to a file or media.
Design and customization
You can customize our popups based on the design requirements of your website or brand. The real-time preview immediately shows you any changes you made on your widget.
ConvKit provides the following customization options:
Text formatting

WYSIWYG editor to work with your texts

Popup settings (borders, padding, corners, background colors, and images)

Input field and button formatting

Main content hiding with opacity settings

Drawing widgets customization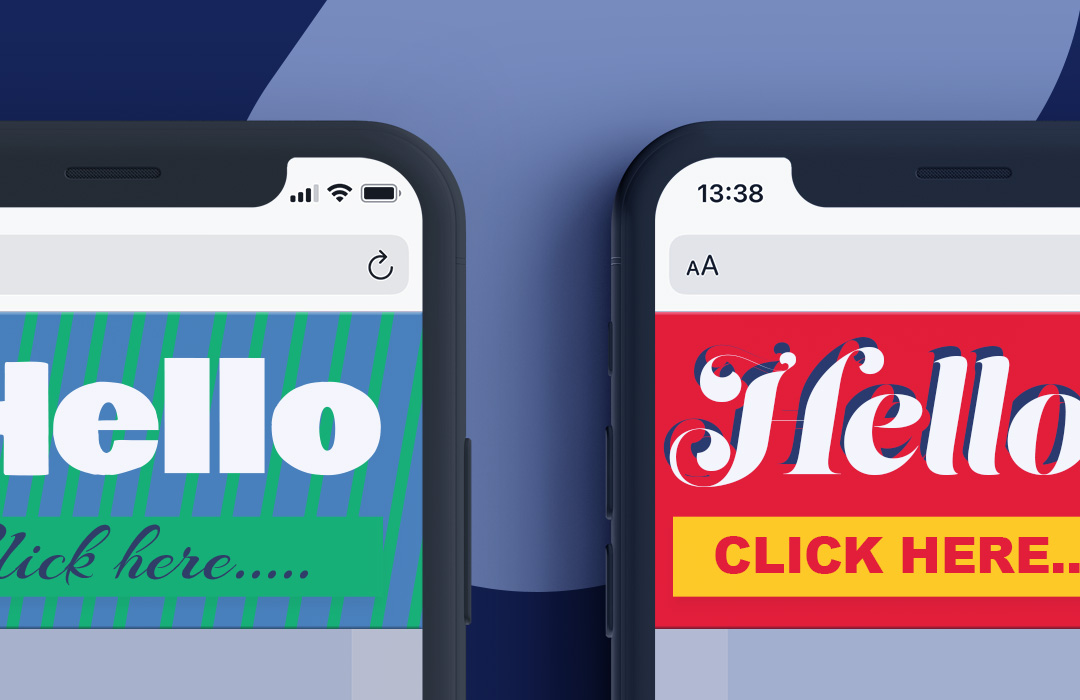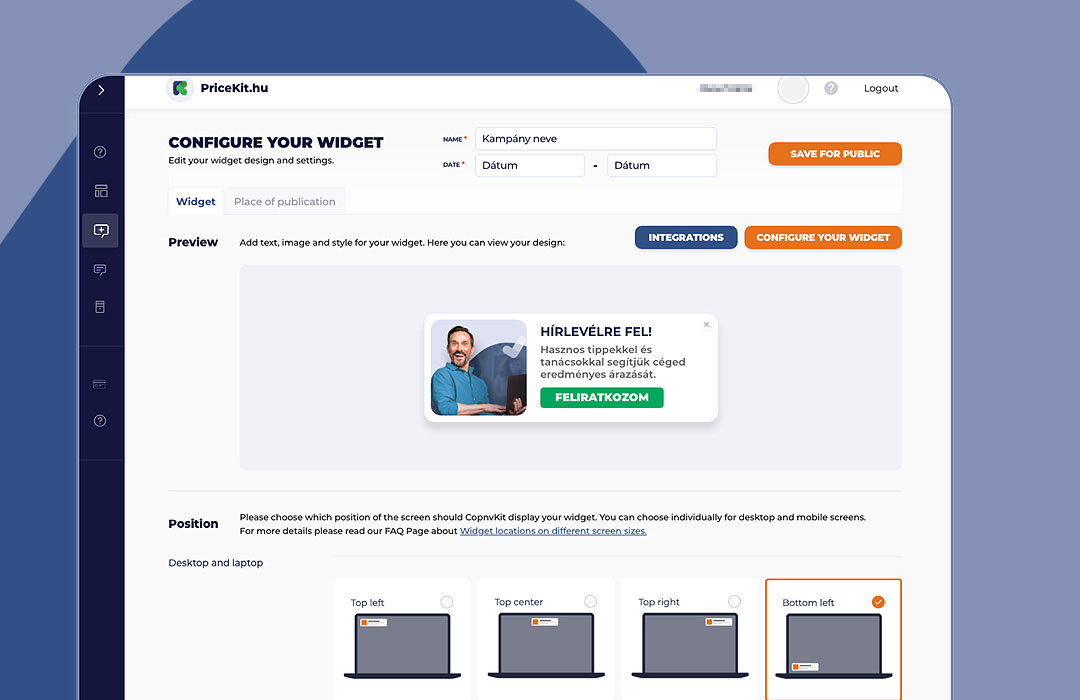 Campaign management
When you work with ConvKit, you work with campaigns. Popups are the visual parts of a campaign. You can schedule your campaigns quickly, and even you can set up periodicity. First, your new campaigns will be draft campaigns, but you can activate or reschedule them later.
You can analyze the result of your campaign with ConvKit's statistic module, which brings you a clear picture of your campaigns' performance.
Your collected data like subscriptions, survey results are accessible in several ways:
You can see your data on the statistics page

You can download the data in excel format

Integrate your campaigns with third-party email providers to transfer your data automatically
If you work with more than one website, you can quickly copy and publish your campaigns from one site to another.
Campaign settings and targeting
ConvKit offers a wide range of settings to run your campaign to different audiences on different pages. Just select a category where you want to display your widget or use URL rules for more sophisticated targeting. Choose different display positions on mobile and desktop devices.
ConvKit works with three visitor types:
New visitors

Returning visitors

Frequent visitors
Configure the visitor types settings to determine who will see your campaigns.
You can set up visitor events when a campaign is displayed. ConvKit's Exit-Intent technology detects when a visitor is about to leave your website and displays your popup just at the right moment.
Haven't we mentioned ConvKit has over 20 fascinating visual effects to display your popups? As a bonus, you can play with the speed of the visual effects.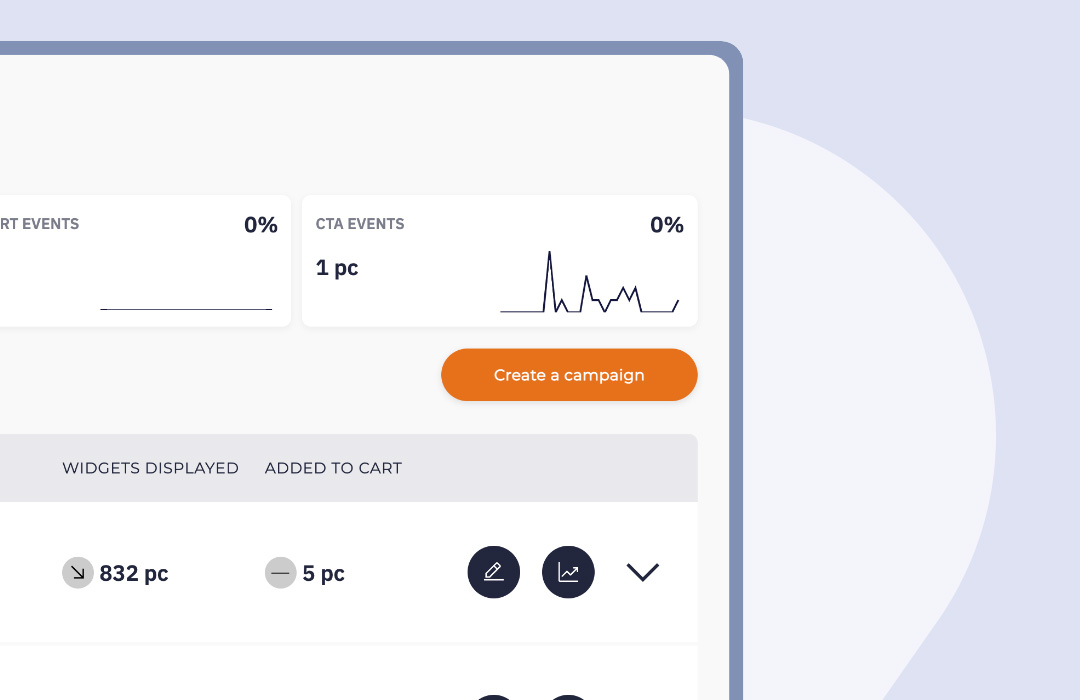 Account and subscription features
ConvKit offers a wide range of functions to overview and manage your account and subscription. The subscription page gives you a clear picture of the status of your subscription and the amount of the used widget displays.
Choose from our subscription packages any time, and you can upgrade or downgrade without limitations.
If you have at least Pro subscription you can add multiple sub-accounts to your account if more than one person will use ConvKit.
We support your work with our frequently updated FAQ pages, and our blog posts bring you relevant information from the world of e-commerce.
"Your problem is our problem, too." This simple sentence is the essence of our support philosophy. Our support team is waiting for email or chat messages to solve your problems or answer your questions as soon as possible. If you need our highest level of support, we offer a dedicated account service in Custom subscription.