You can integrate ConvKit into your webshop in a few easy steps!
Please follow the below steps if you would like to use ConvKit via Google Tag Manager.
After the login please visit the "How do I get started?" page where you will find the personalized embedding code.

Please visit the Google Tag Manager site and choose the site where you would like to start your ConvKit popup campaign. Please choose the live version that is accessible to your customers.

Create a new 'Custom HTML' tag and paste the copied code.

Add the 'All pages' activation rule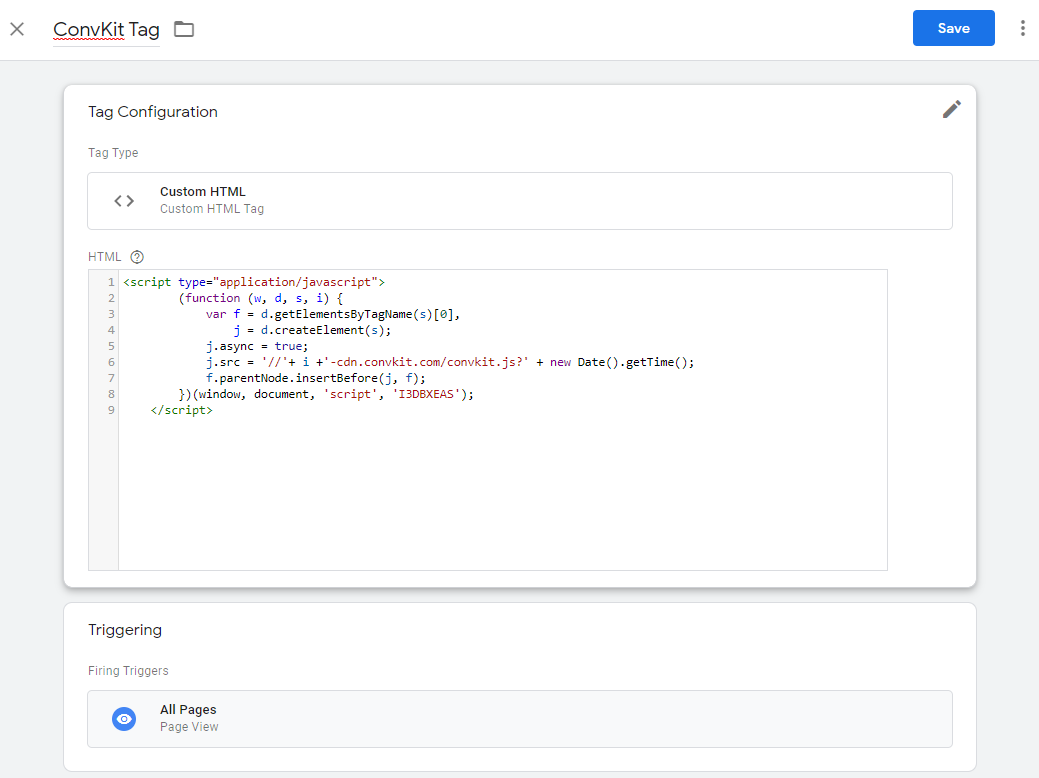 Do not forget to activate your page by clicking on 'Send' in the upper right corner.
All done! You can start to create your first campaign by clicking on 'Creating a new campaign' in the navigation bar.